Nuaire, Hettich & Denovix National Day Special !
Ask for more details today!!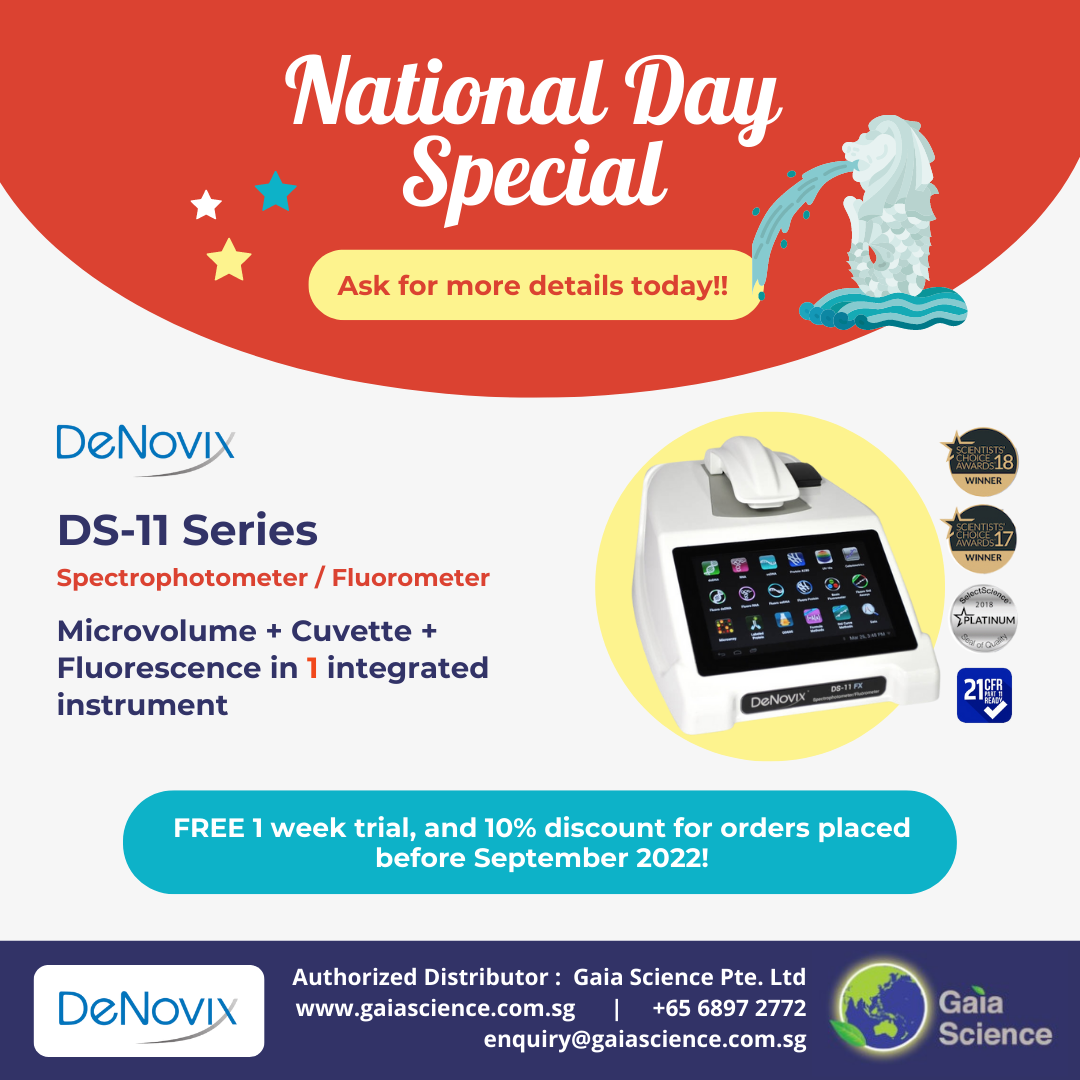 [[ Denovix DS-11 Series Spectrophotometer / Fluorometer ]]
FREE 1 week trial, and 10% discount for orders placed before September 2022!
Microvolume
Best in class microvolume dynamic range: lowest detection limit and best high absorbance
Fluorescence
Integrated fluorometer
Best fluorescence sensitivity on the market with DeNovix assay kits
Ability to measure UV assays
Cuvette
UV-Vis absorbance
Block heater for kinetics studies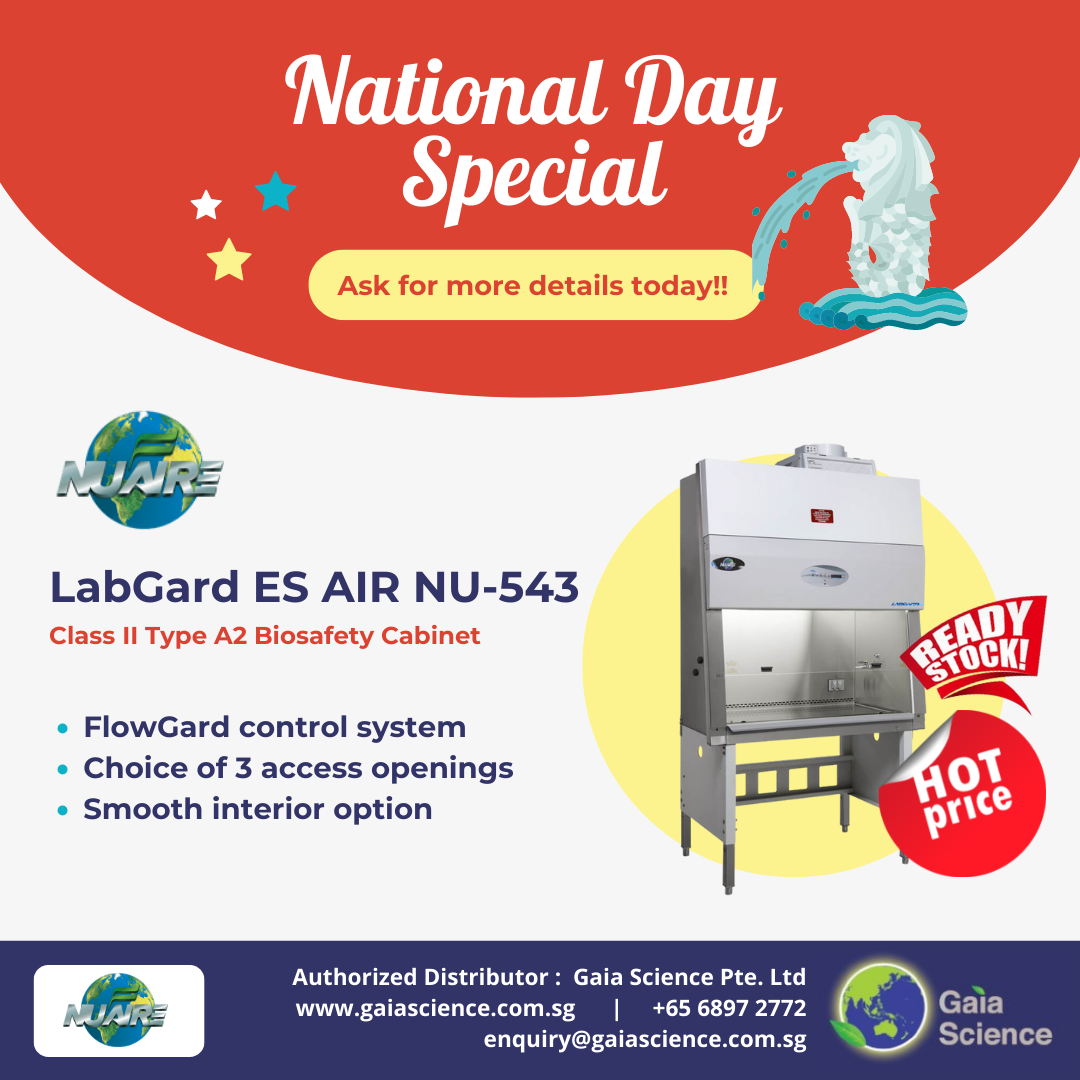 [[ Nuaire LabGard ES AIR NU-543 Class II Type A2 Biosafety Cabinet ]]
Ready stock! Hot price!
FlowGard control system
Alphanumeric readouts, nearby membrane buttons, and a choice of 6 world languages all make navigating this system's user and service menus easy.
Choice of 3 access openings
A choice of 8, 10, and 12 inch (203, 254, and 305mm) work access openings that are NSF approved
Smooth interior option
Ultimate easy to clean steel surface appropriate for applications such as sterile drug compounding.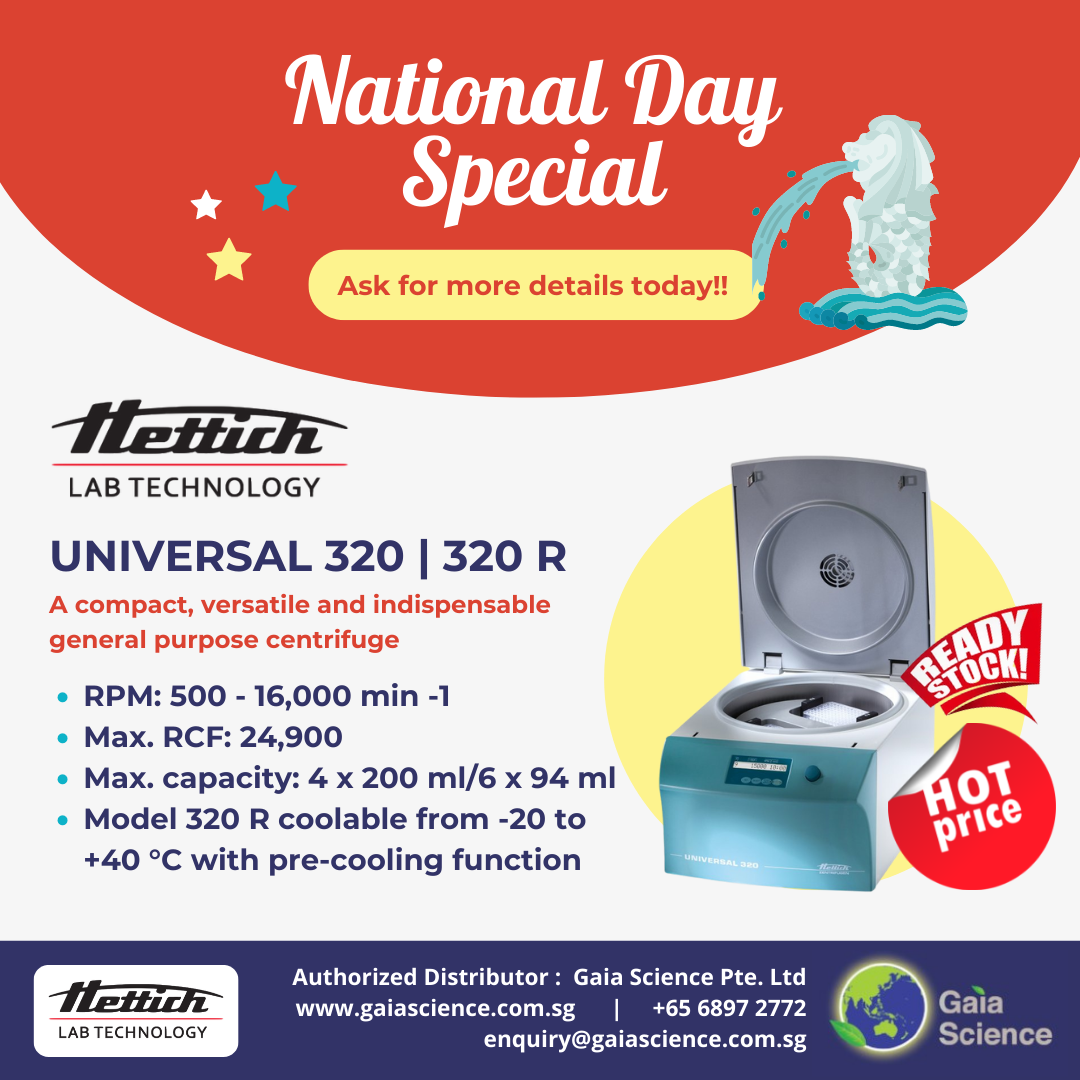 [[ Hettich UNIVERSAL 320 | 320 R General Purpose Centrifuge ]]
Ready stock! Hot price!
RPM: 500 - 16,000 min -1 (Adjustable in increments of 10)
Max. RCF: 24,900
Max. capacity: 4 x 200 ml / 6 x 94 ml
The universal choice among the benchtop centrifuges
Choice of 18 rotors
IvD-conform according to directive 98/79/EC
9 program memories
9 individual acceleration and 10 deceleration stages
Model 320 R coolable from -20 to +40 °C with pre-cooling function